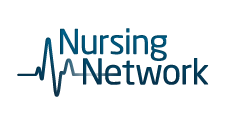 Nursing Network
Uniting the nursing industry by connecting our members with the groups they belong to, colleagues they support, and resources they need.
Nursing Websites Done Right.
Is your association in need of an easy to manage website that improves communication and grows membership?
Nursing Network is the answer!
Turn-key Website Service
Your powerful, easy to use, website can be ready in as little one-week. Easily post news, announcements, and upcoming events to your website in minutes.
Simplify Event Organization
Our proven event RSVP system reduces management time and can accommodate simple dinner meetings, high-volume conferences, and everything in-between.
Grow Quickly and Simplify Membership
Our sites support PayPal integration allowing groups the ability to accept credit cards online. Simplify your membership dues, scholarships or other fund raising efforts.
Secure Members Only Sections
Three different levels of user access and "members only" sections allow you to control who can see what on your website.
Continuous Improvement and World Class Customer Service
Nursing Network is constantly improving. Our full time development team works diligently to create, test, and deploy the new features for the benefit of every association. When you are a part of Nursing Network, new features are automatically implemented and seamlessly integrated with your website.
Our support staff is incredibly responsive. Care to test us? Contact us and say hello »